Bond Newsletter December 2018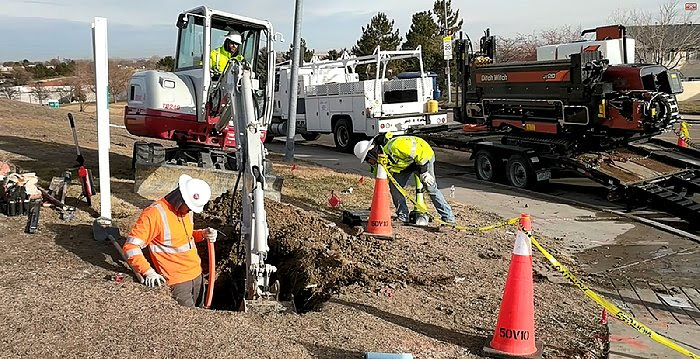 Construction effort to expand, diverge into multiple phases in early 2019
---
Construction on the reconstructed STEM Lab in Northglenn moved ahead in December and remains on pace for an August 2019 completion.
The school is in the midst of a two-year renovation and reconstruction. Phase 2, which began this past summer, involves the construction of a 25,000-square-foot expansion on the west side of the building. A similar expansion was completed on the east side of the building in 2018. The project is one of the largest pieces of the 2016 Bond Program made possible thanks to the support of the Five Star community.
---
Adams 12 Five Star Schools has completed the planned second sale of general obligation bonds as part of the successful passage of a $350 million bond program approved by the Five Star community in 2016.
The sale of a second set of $65 million in bonds was completed Nov. 28, 2018, and will support later phases of school and facility improvement work planned as part of the five-year bond program. An initial sale of $285 million in general obligation bonds was completed in December 2016 shortly after approval of the bond question.
 
---
Recent News
New CTE campus construction expected to be complete in August
Construction of the building near 126th Avenue and Washington Street in Thornton, remains on schedule for an early August completion. Some exterior site work, including the extension of 126th Avenue through to the site and landscaping work, will continue into the fall.
District leaders toured the nearly 50,000-square-foot campus in late June to get a look inside the building and an ...
School designed to be energy efficient with smaller environmental footprint
Thunder Vista P-8 , one of Five Star Schools newest buildings built through the 2016 Bond Program, has earned an important designation.
The school was officially certified this spring as a Collaborative for High Performance Schools (CHPS) Verified School. The certification completed an extensive process that began while the school was in design and continued after its 2018 ...