All school buildings closed for remainder of school year | Remote Learning to continue
Thu, 05/21/2020 (All day)
More Information
Bond Newsletter February 2019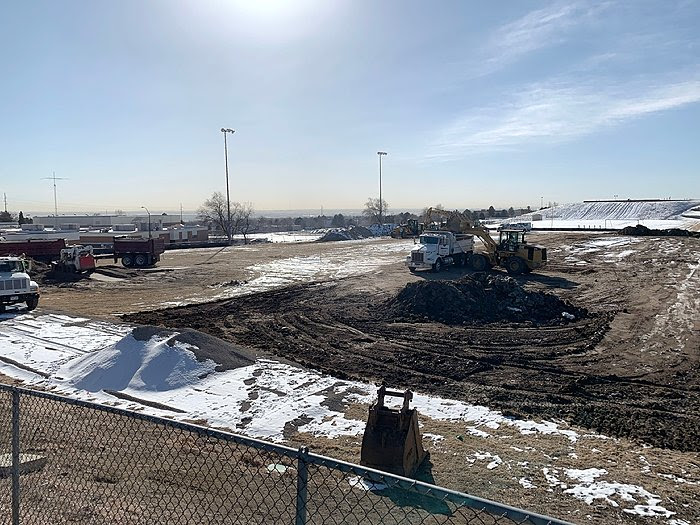 Contractors remove a Thornton High School soccer practice field surface in early February to make way for a new artificial turf field.
Interior, exterior work gets spring start to allow for new school year finish
---
Despite an often cold and snowy month, the ongoing STEM Lab renovation and reconstruction rolled ahead in February with much of the work shifting toward interior work on the building's second 25,000-square foot expansion.
Construction is quickly approaching the final sprint of a two-year marathon to transform the aging 47-year-old middle school into a state-of-the-art learning facility for STEM learners from across the Five Star District.
---
With Career and Technical Education opportunities poised to expand over the next two years in the Five Star School District, community members are being asked to provide their input on a new brand for the district's career-focused education programs.
In October 2018, the district formed a CTE Brand Steering Committee of CTE administrators and educators from across the district to study the potential to bring a unified brand to the district's CTE programs.
---
Long Range Planning Advisory Committee Meeting
9 to 10:30 a.m., Thursday, March 21, 2019
Educational Support Center, 1500 E. 128th Ave., Thornton, CO, 80241
Recent News
Improvements to continue at district schools, facilities
Summer 2020 will be another busy season of bond work in the Five Star District with 20 projects planned at schools and facilities across the district.
Planned work includes critical building systems improvements including plumbing repairs and mechanical systems such as building HVAC; safety and security improvements such as replacement and installation of digital security cameras, ...
Construction remains on schedule despite cold, wet weather
Construction moved forward on the FutureForward at Washington Square construction site in February despite a prolonged spate of cold weather and moisture.
Work on concrete slab pours as well as the installation of the building roof were both slowed down in February but construction of the building remained on schedule to open for the 2020-2021 school year.
...