Bond Newsletter - September 2017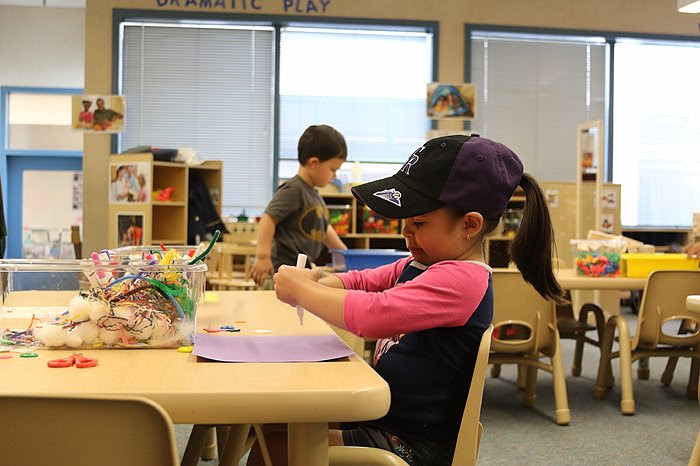 New program serves 64 preschool students, part of larger planned expansion
---
The votes are in and the new P-8 school under construction in the Anthem community of Broomfield has a name and mascot.
The new school will be called Thunder Vista P-8 and the school mascot will be the Buffalo.
The name and mascot, as well as school colors, were announced after community members got to vote on their top choices earlier in September.
---
Denver-based LOA Architecture has been selected to lead the design process for bond renovations and improvements at Horizon High School in Thornton.
Horizon is scheduled to receive $5.5 million in improvements as part of the Adams 12 Five Star Schools Bond program. These improvements are expected to occur in multiple phases over a two-year timeframe with the majority of the work occurring during Summer 2018 and during Summer 2019.
---
More than 90 students, staff, parents and community partners worked with Adams 12 Five Star Schools and Cuningham Group Architecture Sept. 20-21 to formulate next steps in planning for Career and Technical Education (CTE) programming and expansion in the Five Star District.
Thanks to the 2016 Bond Program, the Five Star District will invest more than $24 million into the development of a second CTE campus as well as improvements and renovations to our existing CTE facility, the Bollman Technical Education Center.
---
The first phase of the STEM Lab renovation and expansion hit the four-month construction mark in September with work continuing on the school's 25,000 square foot expansion as well as renovations to the existing east portion of the building.
The first phase remains on schedule for a May 2018 completion with work then beginning on the reconstruction of the west side of the building.
---

Attendance Boundary Open House #1
Thursday, Oct. 5, 2017, 6 to 7:30 p.m.
Parkside Community Center, Broomfield
Attendance Boundary Open House #2
Monday, Oct. 9, 2017, 6:30 to 7:30 p.m.
Meridian Elementary, Broomfield
Attendance Boundary Open House #3
Tuesday, Oct. 9, 2017, 5:30 to 7:00 p.m.
Five Star Educational Support Center
Coffee with the Thunder Vista P-8 Principal
Friday, Oct. 13, 2017, 9 to 10 a.m.
Parkside Community Center, Broomfield
Recent News
More than 30 projects to take place over the summer
Work has began on more than 30 construction and improvement projects planned for Summer 2019 as part of the ongoing 2016 Bond Program.
Projects include the start of construction such on a second district Career and Technical Education Center campus; the completion of a two-year renovation of STEM Lab in Northglenn; larger second phases of work at Horizon and Northglenn high schools ...
Read about completed bond projects and work planned for Summer 2019
Did you miss the copy of the 2016 Bond Program Community Update that arrived in your mailbox this spring? The annual report updates community members on how their $350 million investment in Adams 12 Five Star Schools is making a positive impact for students. Click here to read the Spring 2019 2016 Bond Program Community Update